All For The Love Of Pugs

We created our rescue in the Spring of 2011. Please check back often throughout the year for available dogs. Once you complete the online adoption application and submit it, you should receive a confirmation note and a volunteer from P.U.G.S. will contact you shortly. If for some reason you do not hear back from us within 14 days please call (804) 491-9PUG [(804) 491-9784]. Email: adopt@pugsugottasave.org

Thank You

Please fill out an adoption application.
Hard Copy Adoption Application Not Yet Available From Website.

In the giving mood? Provide donations at http://donate.pugsugottasave.org
Available Pugs
---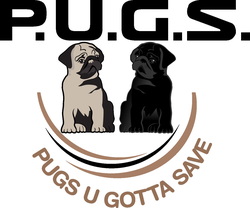 Milo
Pin It
Fawn Male
Brought into the rescue:
Sep 23, 2016 and has been fostered for 11 Months 28 Days
Rescue cared for in:
Richmond, VA
About Milo:
I have been vet checked, micro-chipped, neutered, and am UTD on all my shots.
Hey there, Milo's the name and I'm here at P.U.G.S. looking for a new forever home. My family had to let me go due to allergies. I'm a very mellow guy but I do love to talk or warble as my foster mom likes to call it. I'm a small guy at just 25lbs. I do have skin allergies and have to take meds but they work great for me in controlling the itching. I recently lost most of my belly, neck, and leg hair due to my allergies but it's all growing back now and I'm looking better than ever. I sleep through the night and am a great eater and fully housetrained. I get along really well with the dogs and cats in my foster home. I also have a habit of following my foster mom into any room as I really don't like to be left alone or at least not for long. I love to snuggle in my doggie bed but unfortunately I have a habit of chewing the bed but my foster mom is working on that with me and giving me lots of toys to chew on instead. I'm really a handsome, friendly, mellow gentleman oh and did I mention really good with little kids? I hope you see my picture and want to meet me and make me part of your forever home.
---
---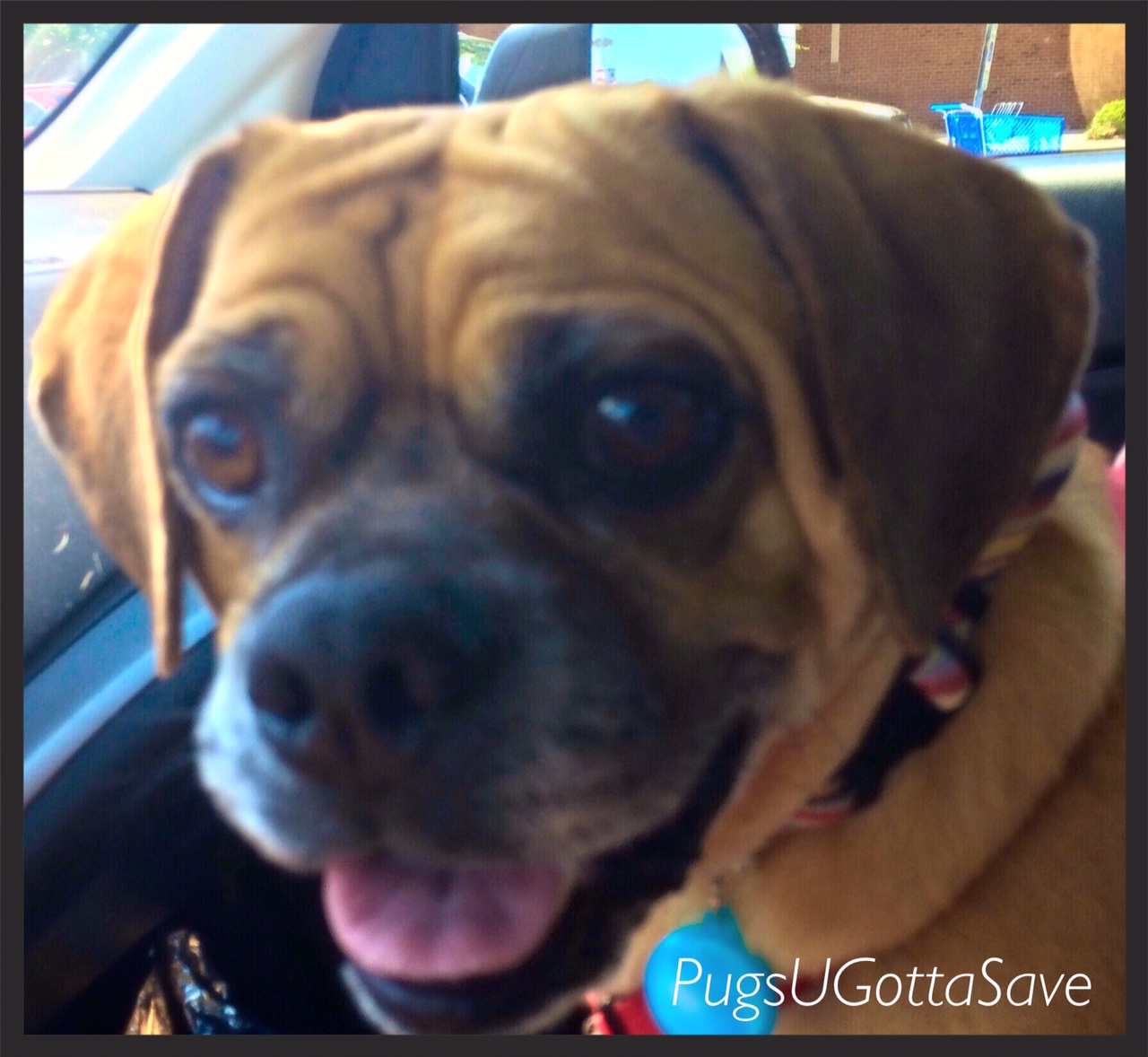 Winston
Pin It
Fawn Pug/Beagle Mix Male
Whelped:
Jul 07, 2009 and is 8 Years 2 Months Old.
Brought into the rescue:
Jun 11, 2016 and has been fostered for 1 Year 3 Months
Rescue cared for in:
Richmond, VA
About Winston:
UTD on all shots, neutered, microchipped, and test before coming to the rescue indicated heartworm positive (asymptomatic)
Hi everyone, the name's Winston and yes I'm a very dignified Puggle gentleman. I was recently rescued by P.U.G.S. from a Virginia shelter. Unfortunately, my family couldn't keep me anymore so here I am living with my foster family, while I wait for my forever home. I have been vet checked, microchipped, neutered, and am UTD on all my shots. While in the shelter I was tested positive for asystematic heartworm. The doctor prescribed my monthly heartworm medication and I have been doing well with it and have had no problems. I had a rough start with the cat in my foster home and we scuffled a time or two but now that we know each other we are getting along just fine.
My foster mom has other little dogs and I get along well with them. We all share a community food and water bowl and I am a real gentleman and wait my turn for the ladies to finish eating first before I move in. I do sometimes let them know that I want them to hurry up and eat by barking till they leave, but I'm working on improving my manners and reducing my impatience. I love to roll on my back in the fenced yard and on my way I sneak stuffy toys outside. When I am out I like to lay down on the patio, sun myself and when I hear the fire truck sirens I like to Beagle bay - you should try it! I am fully housetrained and have ben left uncrated indoors without causing any trouble. I sleep in my dog bed on my foster mom's bedroom and sleep all night long. I do sometimes get to barking and need to be reminded that's not good behavior for a senior. Also, I seem to have liked LOTS of food at my other home and the vet said I'm obese. My foster mom has had me on a strict diet and exercise definitely slimming me down to a good ‎Puggleweight – but don't let that fool you I can still do a mean sprint through the yard and play chase really well. I still have some more weight to lose but I'm not worried, as playtime take care of the excess. I hope you see my picture and want to meet me and make me part of your forever home.‎
---
---